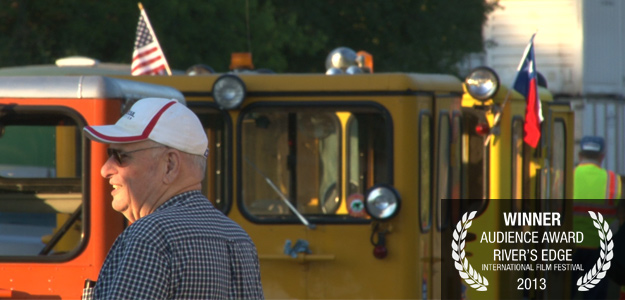 About The Film
A unique documentary film about railroad motor car excursions and the people participating in them,
Weekend Railroaders
explores the excitement, satisfaction and camaraderie of railroad enthusiasts through personal interviews and action footage from rail cars during speeder runs. Featuring author and historian Leon Sapp, relive the history of railroad motor cars through their restoration and rebirth in the hands of hobbyists. A must for all rail fans, experience a weekend ride on working freight railroads with a colorful cast of riders.
Filmed at various locations in Texas, including Rockwall, Llano, Dallas, Carrollton, Greenville, Commerce, and Sulpher Springs. Additional footage was shot in Wilburton, OK.
If you work with a film festival, museum, cinema, or railfan organization and would like to inquire about possibly organizing a screening, please contact us via email: